November, 2022
These female surgeons left their thriving solo clinics to open a one-stop breast care centre
Long waiting times and unnecessary treatments are common complaints among women suffering from breast disease. Three female surgeons tell CNA Women how their dream project, the Singapore Breast Surgery Centre, is changing things for the better.
Breast specialist Dr Tan Yah Yuen was enjoying a dim sum lunch at Paragon shopping centre with a friend in 2019 when he raised the idea of starting a cancer centre together at Mount Alvernia Hospital.
At the time, Dr Tan was running a private practice at Mount Elizabeth Hospital so she told Philip Jeng, a senior vice-president at a healthcare investment firm, that she wasn't interested.
"What would you be interested in then?" Jeng had asked.
"An under-one-roof breast centre," Dr Tan said.
Within the year, the paperwork was signed and construction began, and by February 2021, Singapore Breast Surgery Center (SBSC) was operating from its first campus at the Royal Square Medical Centre in Novena.
That same year, the flagship campus opened where it all started: Paragon.
Today, the centre operates out of five locations, including at Gleneagles Hospital, Mount Alvernia Hospital and Mount Elizabeth Orchard.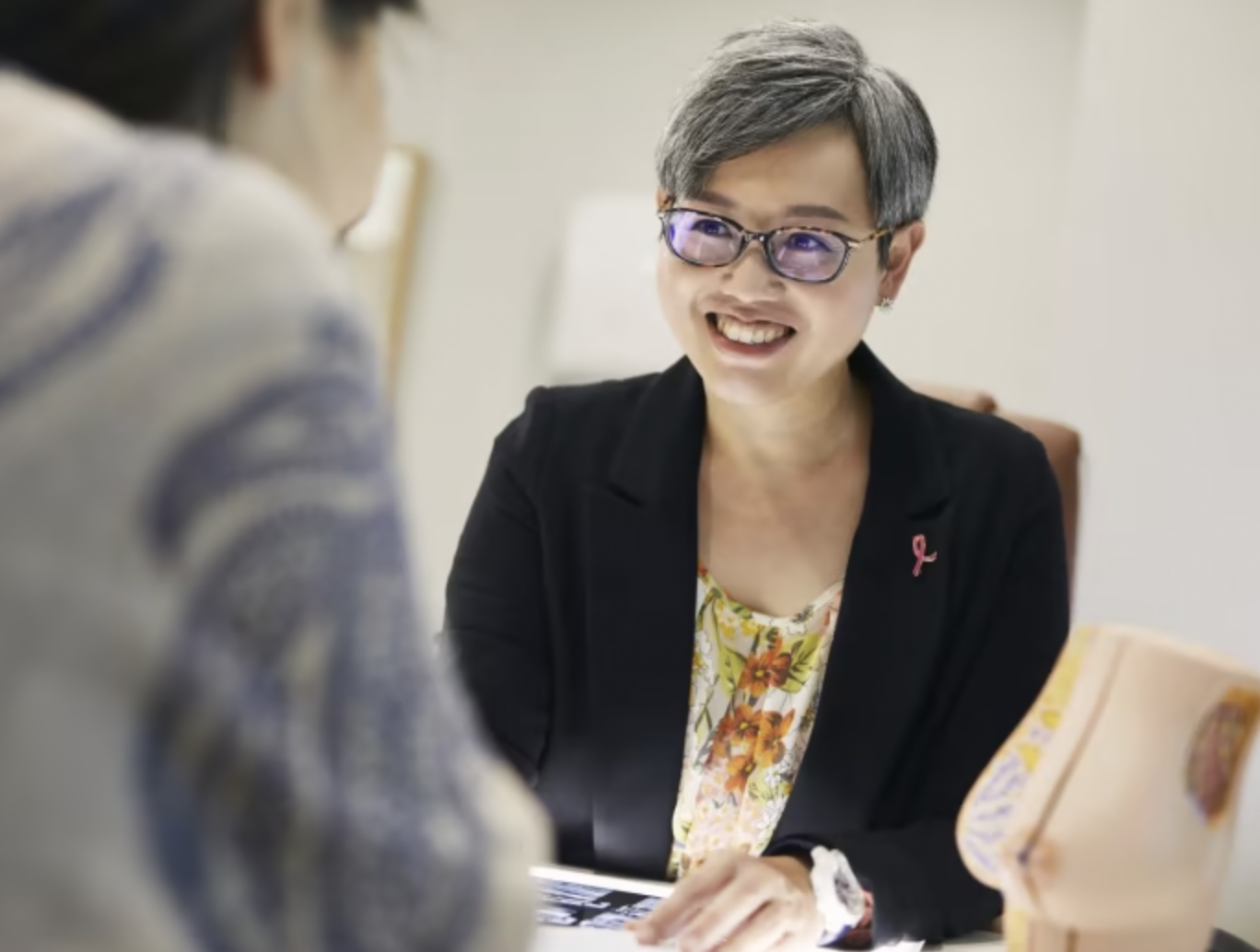 A recent visit to the Paragon campus revealed a "dream" operation designed to respond to the bellyaching typically heard in the world of breast disease treatment.
The cheery 7,815 sq ft space is roughly divided into two sections: The Luma Women's Imaging Centre, where two radiologists work the clinic's 3D mammogram machines, and Solis Breast Care and Surgery Centre, which houses the doctors' offices. Deeper inside are sterile surgical rooms and a day ward with at least four hospital beds.
SBSC is the parent company that runs both Luma and Solis, and counts Dr Tan as a founding surgeon, as well as three others: Dr Esther Chuwa, Dr Joy Lee and Dr Lim Siew Kuan.
The breast surgeons had left their thriving private practices to help make SBSC, "the first private one-stop integrated centre in Singapore dedicated to breast health", a reality.
"It was not just my dream. We'd all shared this dream for years," said Dr Tan in a group interview with CNA Women.
THE DOCTOR WILL SEE YOU NOW
SBSC serves two groups of patients, said Dr Chuwa. The first group comprises patients who have already been diagnosed and require a second opinion. The second group is made up of patients coming for their preventive check-up.
Both groups can be served in SBSC's outpatient setting, which provides imaging, diagnostic and early-stage treatment services in one place.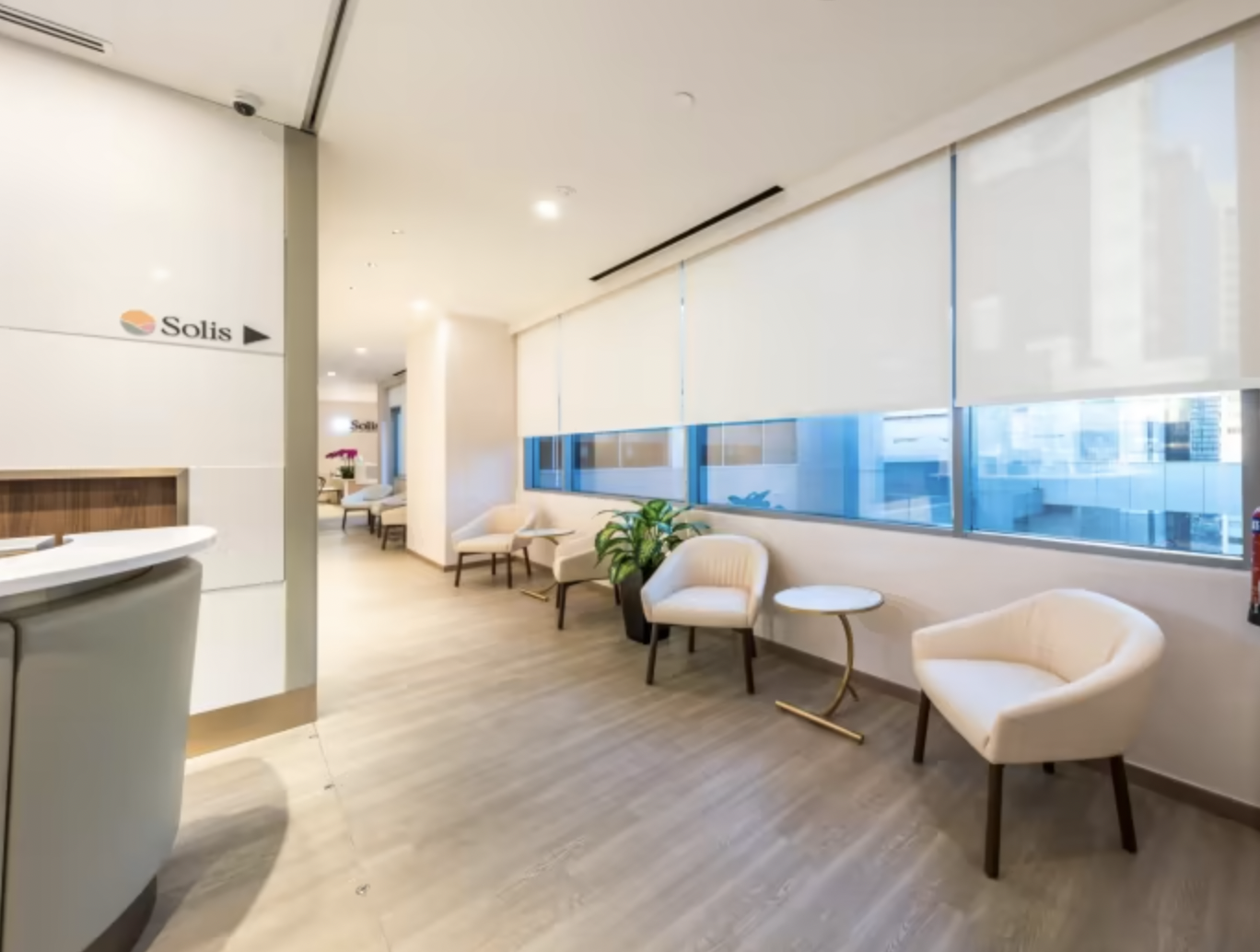 Those who may require chemotherapy or other late-stage services can be quickly referred to an external specialist in SBSC's network – an impressive contacts list considering its roster of veteran specialists and oncologists.
"Early breast cancer patients typically do not need inpatient care. They are well enough to undergo a minor biopsy and be discharged," said Dr Chuwa, adding that the outpatient nature of SBSC gave it a real advantage during the pandemic.
"The pandemic overwhelmed inpatient care. At the same time, screening and biopsy services for critical illness (outside of COVID-19) were suspended. There was a need for accessible services outside of the hospital setting and we met that need," she said.
Also, in a general hospital setting, patients typically have to wait as long as six weeks for an initial consultation. Here, the turnaround time is "almost immediate", said Dr Lee.
"We have seven surgeons so there will always be someone who can see you – no problem," she said.
Dr Chuwa added: "At this point, if you call us wanting a consultation, you can see your doctor as soon as later that day. If you come suspecting you might have breast cancer, you can get your full work-up done in two days."
A first consultation at Solis costs S$181.90.
SBSC saw nearly 2,800 new patients between January and September this year and has conducted 151 breast operations since inception.
Treatment for breast cancer is also a multidisciplinary process, said Dr Chuwa. In a hospital setting, this may translate to patients visiting different departments or having varied doctors see them.
With a one-stop centre, "it's a lot easier to cope", she said. "They don't have to keep entering a new environment, where they don't know what to expect. There can be a lot of adaptation anxiety."
HOSPITAL SITUATION "DIFFICULT"
The "most comparable" environment to a one-stop breast care centre is a government hospital, but it has its limitations, said Dr Lee, formerly a general and breast surgeon at Singapore General Hospital (SGH).
"It has the advantage of having everything but it is overloaded so you might not be able to get the kind of treatment you want. For example, you may not get your X-ray on the same day."
"It's a difficult situation at restructured hospitals," Dr Tan agreed.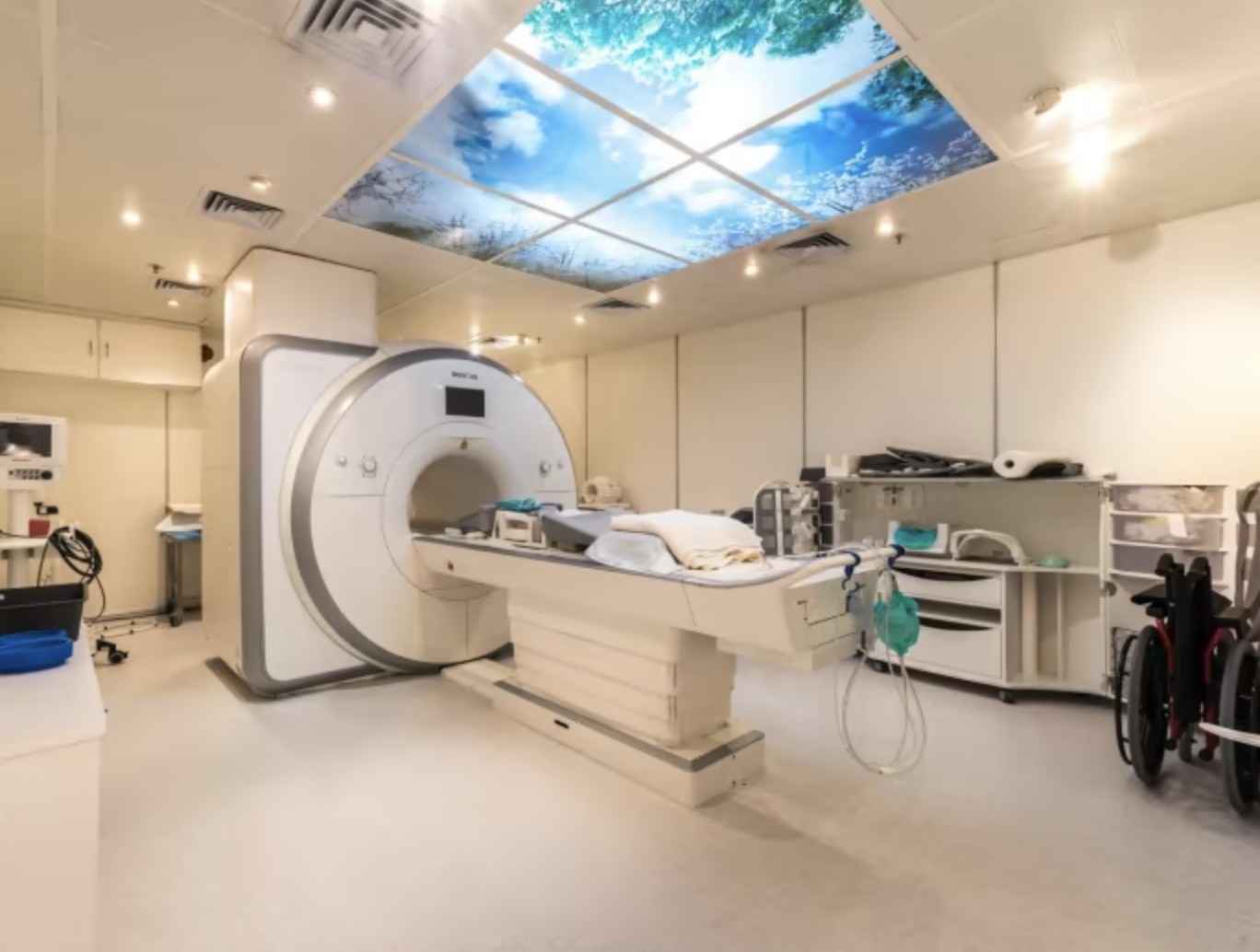 Dr Lee agreed: "Do you know how many mammograms you have to read to become a breast radiologist? It's 920 mammograms in two years – that's just slightly more than one a day. Here, we have two radiologists that only look at breasts – they read 9,600 mammograms in one year and that's only at Paragon."
With time and specialised expertise on their side, the team at SBSC can ensure a more precise diagnosis and treatment plan for patients. For example, when a patient is undergoing a lumpectomy or surgical biopsy, a pathologist can be assigned to check the removed tissue for cancer cells on the spot.
This prevents a "revolving door with the operation theatre", said Dr Lee.
"WE HELP EACH OTHER"
The three doctors told CNA Women it had been a relief to shed the multiple roles that came with running their own private practices.
"When we were running our solo clinics, we had to be the doctor, the CEO and the CFO. We didn't want to do that anymore. We wanted to concentrate on being good doctors," said Dr Tan, adding that Jeng and his team at TE Asia Healthcare run the business side of the operation.
Said Dr Lee: "The difference here is how flat it is – there is no hierarchy at all. TE backs us – it trusts anything we decide to do."
For example, the centre is assigning resources to a research programme in partnership with the South Korean company that created Mastocheck, a blood test that can help improve the accuracy of breast cancer diagnosis.
The current version of Mastocheck identifies three proteins in the patient's blood that indicate the presence of breast cancer. The South Korean company, Bertis, is working on an "improved version … looking at something like nine proteins", shared Dr Tan.
As part of the programme, SBSC will study the efficacy of this new version on the Singaporean population.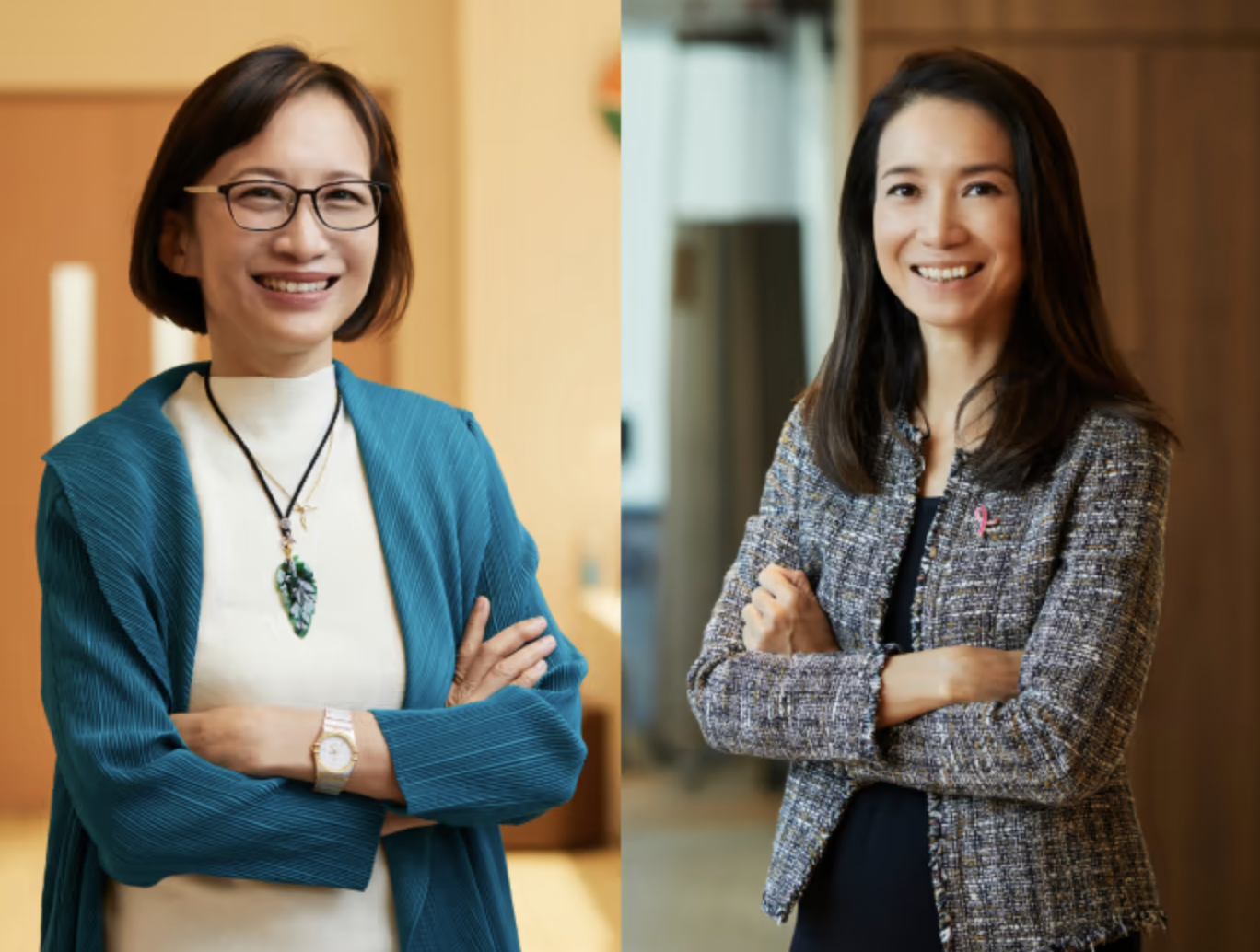 "It doesn't make us money, but that's okay. In the long run, it will make a lot of difference clinically for patients," said Dr Lee.
SBSC has a total of seven surgeons, all of them women.
Dr Tan told CNA Women the additional three surgeons joined the company after just a year of operations – a little ahead of their five-year expansion plan.
Having an all-female team of surgeons treating breast disease is certainly an advantage, but that's not all that is remarkable about the operation.
The team is also proud of its tumour board, where in-house doctors meet with external ones from other healthcare practices and specialties to share their input on individual cases.
It's a practice common in public hospitals, but "very hard" to achieve in the private sector because of the "perceived rivalry between specialists", said Dr Tan.
"We have an inclusive group of specialists, which includes experts such as a medical oncologist and a radiation oncologist from different practices, who are all here in the best interest of the patient.
"We don't simply summarise – we put up our mammograms, ultrasounds and MRI scans, study all the images, discuss the findings and brainstorm the best treatment strategy for the patient.
"It's like getting free (extra) treatment. Patients are happy to hear that we've consulted the board, which means they don't have to go around looking for other opinions," said Dr Tan.
"I think it's a very friendly environment – we help each other. There's no competition. We're trying to change the mindset in the private sector that we're all fighting with each other for cases," she added.
Source: CNA Lifestyle