August, 2023
Positive vibes and a patient centric approach at CLIOC keep him motivated
The lack of a one-stop centre for cancer care has been a problem plaguing our country. This is what Central Luzon Integrated Oncology Centre, CLIOC tries to address, providing care with concern and compassion, along with advanced medical equipment, facilities, and availability of best practices. Optimal management for cancer has always involved a consolidated approach from a multidisciplinary team, that gives a streamlined delivery of care ranging from diagnosis to treatment, be it curative or palliative.
The approach of CLIOC to provide the right care, for the right person, at the right time  motivated me to join the group. As a contributor to oncology care in the country, CLIOC not only provides a complete package for cancer care, but also gives a lot of positive vibes that leave a good and lasting impression on the hearts and minds of patients and families.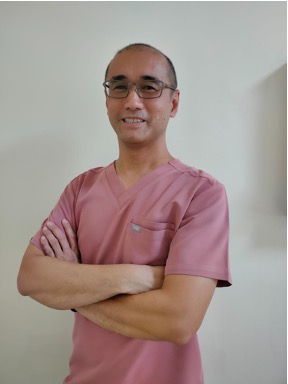 As a Physician working in this centre and as part of the Clinical Practice Partnership (CPP), CLIOC provides a platform wherein I can interact with patients in a conducive manner. CLIOC also provides logistics needed for my practice such as continuing medical education, patient education and collaboration with local and international colleagues. Coinciding the availability of advanced medical equipment, doctors and allied health professionals, total patient care and compassion have always been part of the solution.
Overall, CLIOC instilled in me the needed extra mile to nurture the culture of excellence in the practice of oncology.
Dr Jose Montoya,
Medical Oncologist