November, 2023
Always looking for answers, this young doctor found his through the Clinical Practice Partnership (CPP) model
After graduating as a resident doctor at Hanoi Medical University, I worked for a period of time at a public hospital in Hanoi and witnessed many patients having to queue up as early as 3 – 4 am for medical examinations, then getting tired of waiting for the results. Doctors and medical staff were so busy that they did not even have much time to carefully consult and accompany their patients. As a young doctor specialising in oncology, I am very concerned about the service and understand that the patient's psychological balance and a healthy, active lifestyle play a huge role in their response to treatment. I always look for answers for myself to improve the patient's experience, to sympathise and accompany them. That was how I learned about private medical services and was really impressed with Hung Viet's operating model.
Here at Hung Viet, administrative and insurance procedures are speedy. Patients' waiting time is reduced and they are more receptive to the best treatment results. Across 3+ years with Hung Viet, I was able to freely develop my expertise and could spend more time taking care of my patients, being with them along the treatment process. To me, Hung Viet is not only the place where I work, but it is also my home, where so many people are willing to put their trust in me. What motivates me the most while working at Hung Viet is that we have built a thyroid patient community of nearly 20,000 members. Their questions, insecurities, worries — I am the one who will be with them, looking for answers, encouraging and supporting them with all my heart.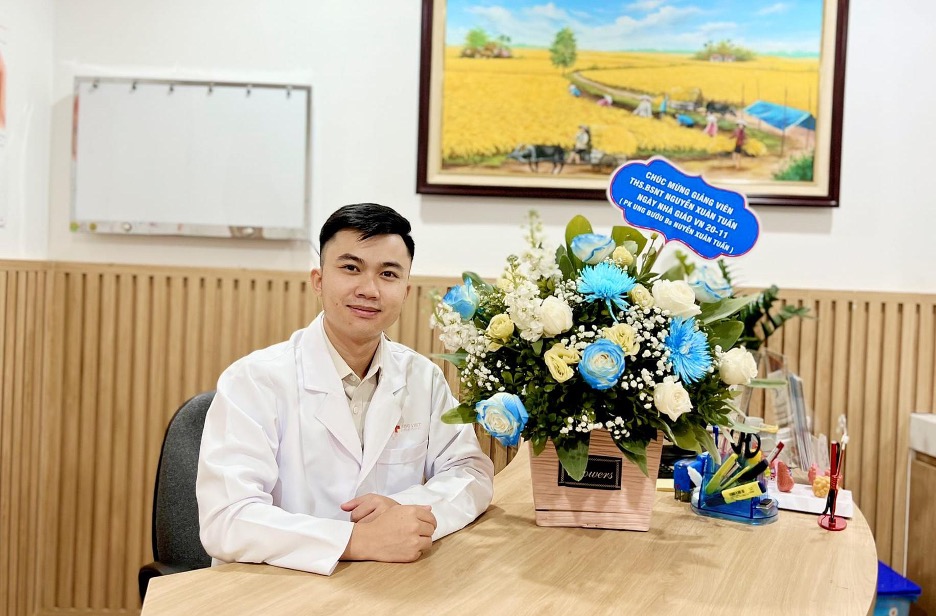 Another thing that I am extremely impressed with while working at Hung Viet is the IOC Clinical Practice Partnership (CPP) model. This is a regional oncology system that connects the IOC centres and excellent doctors from all over Asia. The CPP model empowers doctors to create the healthcare practice we want and to help us realise our ambition and potential. With a team of medical experts who possess diverse expertise from all over the IOC's network, we are able to provide the most appropriate clinical direction for patients to receive integrated multidisciplinary care, ranging from diagnosis to treatment and palliative care.
Furthermore, Hung Viet also has many activities to express our responsibility to the community in general and cancer patients in particular, such as the program, 'Keep Writing Your Hope' for cancer patients, volunteer activities and fundraising for patients. I would like to express my gratitude to Hung Viet and I cherish the time I have worked and practised here.
Dr Nguyen Xuan Tuan,
Oncology Surgeon (Thyroid)