August, 2023
Cultivating Collaboration for Cancer Care
I am very proud to be part of Hong Kong's largest non-hospital oncology group. HKIOC's integration of cutting-edge technology, multidisciplinary approach, and personalised care has significantly improved clinical outcomes and enhanced the quality of life for patients. We are able to offer a full suite of treatment modalities, including radiotherapy, systemic therapy, diagnostic/interventional radiology, and pathology and we have a team of affiliated surgeons to ensure a seamless, one-stop experience for patients, simplifying their treatment journey.
Joining HKIOC has given me a new perspective beyond clinical expertise. Witnessing the collective dedication, unwavering passion, and collaborative spirit within our team has broadened my understanding of the impact we can make on the lives of our patients. By harnessing technology, fostering collaboration among experts, and engaging in fruitful international collaborations, HKIOC elevates the standard of care, granting patients access to groundbreaking treatments and improving clinical outcomes in our locality.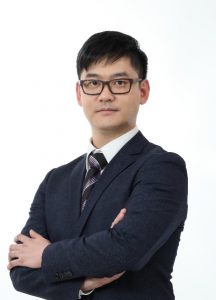 HKIOC has provided me with an exceptional level of support that exceeded my initial expectations. From access to advanced resources and cutting-edge technologies to cultivating a collaborative work environment, I have been empowered to deliver the highest calibre of care to my patients. At the same time, I received plenty of nursing and administrative support, allowing me to focus as much of my time and attention as possible on my patients.
Moreover, what I find most gratifying about working at HKIOC is the dedication and passion that permeates our entire team. Together, we foster a nurturing and supportive environment where each member is wholeheartedly committed to advancing oncology care, sharing knowledge, and fostering personal and professional growth.
Dr Martin Lam,
Specialist in Clinical Oncology