October, 2022
Journeying Together With Breast Cancer Patients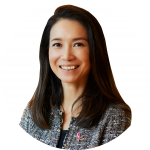 Dr Esther Chuwa
Senior Consultant and Breast Surgeon,
Solis Breast Care and Surgery Centre

Being diagnosed as having breast cancer can be a traumatic and life changing experience for many patients. Doctors play a pivotal role in helping patients navigate their cancer journey by providing them with the much needed clarity, support and information in times of great uncertainty and anxiety.
In conjunction with Breast Cancer Awareness Month this October, we talked to Dr. Esther Chuwa who shares her experience in journeying together with breast cancer patients.
As a breast surgeon, what is the most satisfying aspect of your job?
The most satisfying part is journeying through with all my patients and witnessing how they recover day by day – ie taking charge and getting healthy and going back to their regular life again after being treated.
I am also a strong advocate on breast cancer awareness.
Breast cancer awareness is about self-care by taking steps to mitigate risks that comes with it and being able to recognise that it can affect anyone.
Breast cancer can occur in any woman of any nationality at any age after puberty. While breast cancer is prevalent, it is highly treatable and even curable in its early stage.
Hence, I hope that raising awareness can encourage more women to be familiar with breast self-checks and go for regular screening tests like mammograms. These tests can help detect early breast cancer before the onset of more serious symptoms so it is still important to go for screening tests even if one feels fine. Treatment for early breast cancer will also be simpler, less radical and less costly.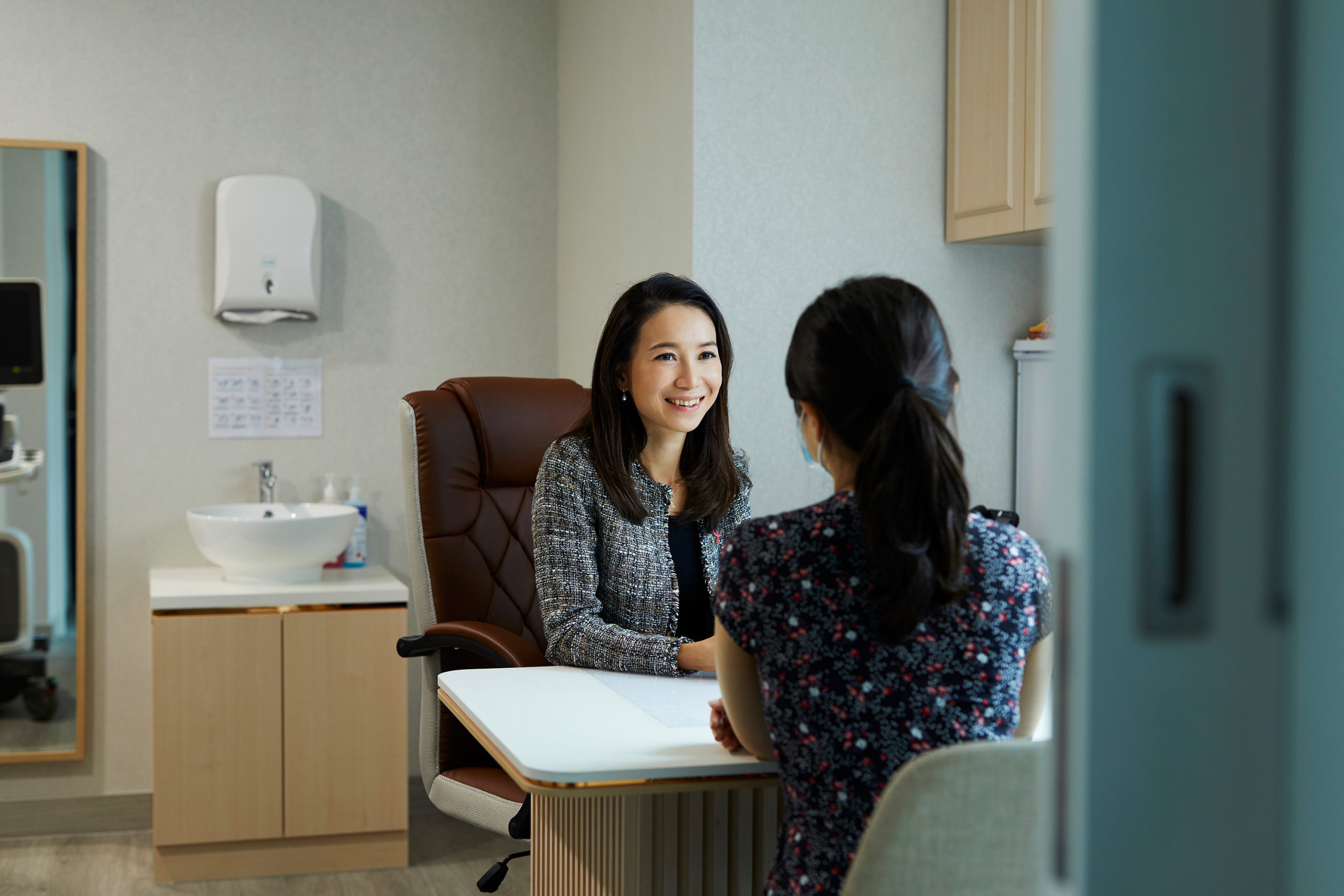 What are some challenges that you face on the job?
I wouldn't say they are challenges but would like to share some interesting anecdotes with you.
This question came to my mind as I was pondering; "As a mother of two beautiful children, what is it like when you have patients who are also mothers or expectant mums that have been diagnosed with breast cancer? How do you journey through the process with them?"
As mothers, it is natural that we prioritise our family's needs above our own, shouldering their burdens. Many mothers are struck with a sense of guilt when they are diagnosed with cancer because they feel that they have let their family down as they feel like a burden to them.
But, this is precisely why it is important to prioritise their own treatments above other needs for a change. It is necessary to restore her health so she can ultimately continue to look after her family. I usually involve the spouse and any other trusted family members in the discussion of the treatment so the patient can concentrate on her recovery and not worry about other chores and responsibilities.
Family support is paramount in the treatment and recovery process and so far, I've had the privilege of witnessing many touching moments.
One of my patients was a newly-wed who was diagnosed with breast cancer when she discovered she was also pregnant at the same time. She went through all her treatments courageously and even received chemotherapy during pregnancy. Her husband supported her throughout the process and they delivered a healthy baby boy as she was completing her treatments.
Another patient that left a deep impression on me was a 68-year-old grandmother who was diagnosed with breast cancer. Despite her age and health condition, she was very courageous and continued to shoulder on the responsibility of being the main caregiver to her grandchildren as her daughter travelled regularly for work. Eventually, her daughter quit her job to take over her duties so she could concentrate on her treatments.
What are some words you would like to offer to women during Breast Cancer Awareness Month?
Breast cancer is not a death sentence!
On the contrary, it is curable in its early stages. So, do go for your screening.