October, 2022
Helping Patients Navigate Through The Cancer Journey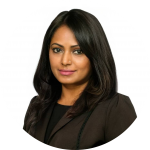 Simran Kaur
Regional Patient Navigation Manager
Can Care Malaysia
IOC looks forward to launching its Breast Cancer Patients' Navigator Programme, an initiative that seeks to reduce anxiety/fear for breast cancer patients and caregivers.
One of the key team members behind this programme is Simran, Regional Patient Navigation Manager, Can Care Malaysia. She tells us a little bit about herself and her role in the programme:
Share a little about yourself
I began my working career as a nurse and eventually worked as an anaesthesia nurse in the operating room. Subsequently, I ventured into hospital devices in ICU & NICU as a Clinical Ventilator Applicator which took me on quite a journey in my life. Eventually, I discovered I was hungry for more challenges after realising that I won't discover a new ocean until I lose sight of the shore.
When Can Care Malaysia approached me to be part of the Breast Cancer Patient Navigation Programme, I was thrilled and wanted to share all that I have learned in my past career. Dealing with breast cancer patients' journey is different and it is a hugely complex. There are many different types and subtypes, each requiring an individualised treatment approach for the best outcomes.
This programme will ensure patients can locate and access the right treatments, generally understand their illnesses, and fully comprehend their care plans. Successful healthcare navigation not only addresses patients' financial needs, but also alleviates their emotional, spiritual, familial, and physical struggles. I hope my experience in healthcare will add value to  this programme.
To destress myself, I love to cook and enjoy going for a long walk!!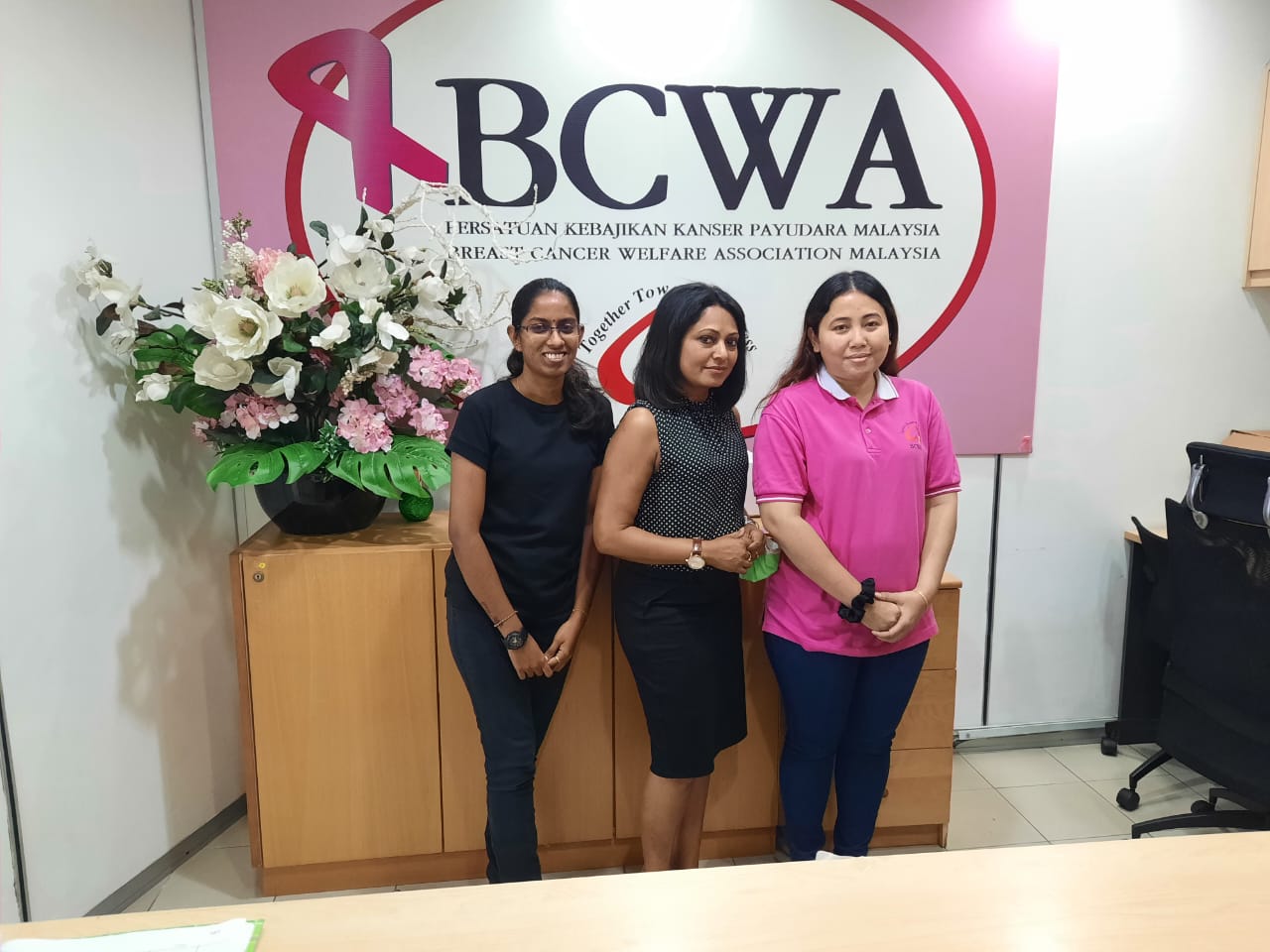 Share with us about the Breast Cancer Patients' Navigator Programme
When a patient is diagnosed with breast cancer, the patient's first reaction is usually of worry, shock and stress. The initial period of waiting for a diagnosis, the overwhelming amount of information in a short period of time, the lack of patient's personal control over the treatment method as well as uncertainty of the outcome cause anxiety to the patient and immediate relatives.
Patient navigation helps guide patients through and around barriers in the complex cancer care system to help ensure timely diagnosis, treatment, and support. This is also critical to survival and early detection.
Our navigator programme is a proactive approach to helping patients overcome the barriers of cost, fear, and misinformation surrounding a disease and its prevention. By helping women to navigate the whole journey from diagnosis to treatment, this will help give them hope and strength to fight the battle.
Our programme will include providing information to patients, cancer coaching, post care services and education by different oncologists, psychologists, nutritionists, and grooming professionals to provide knowledge and improve the quality of life of breast cancer patients.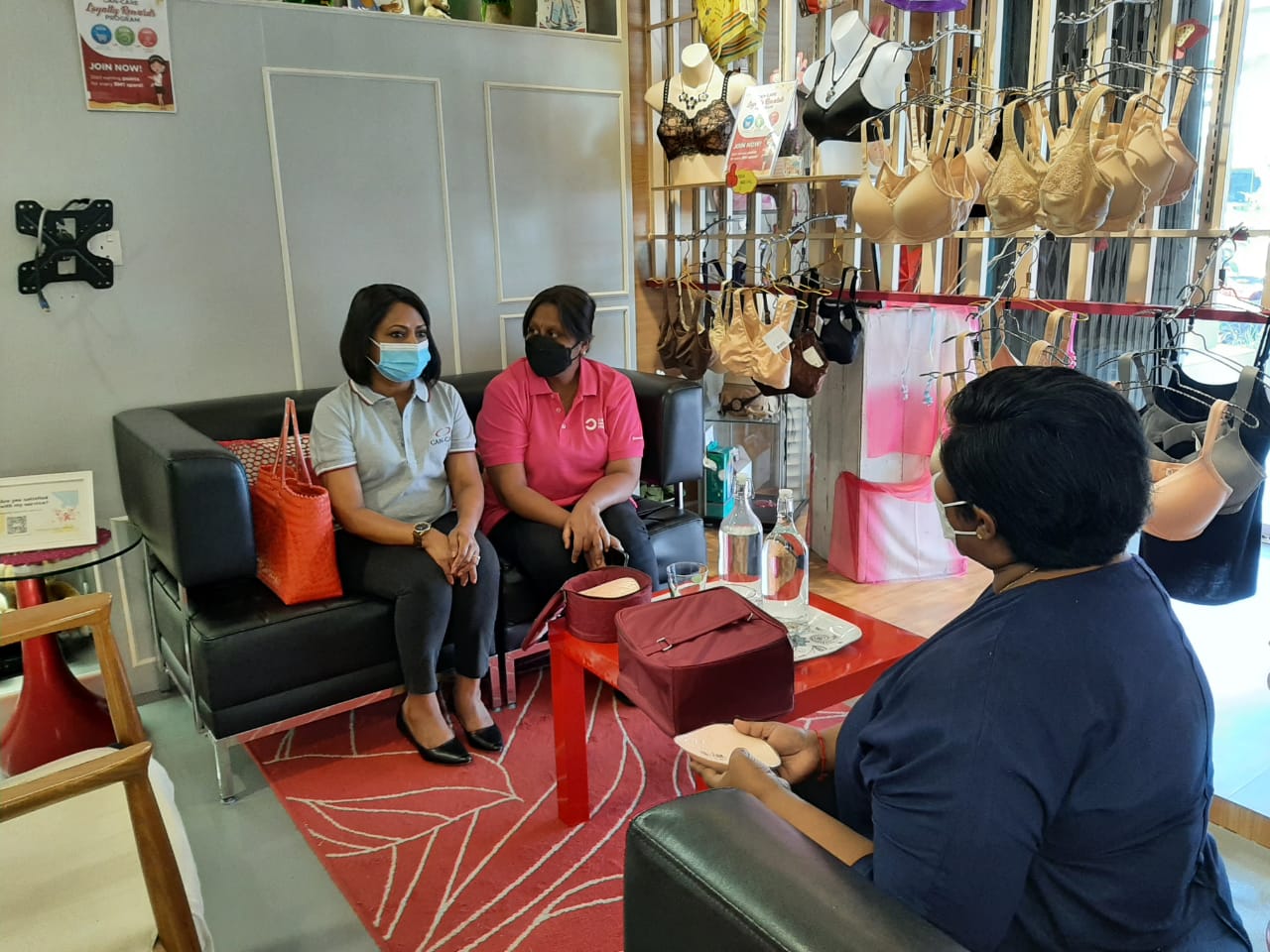 What is your role in developing this programme?
My role is to design and implement a standardised, and comprehensive patient-care navigation framework across the IOC operations coupled with a follow-up process.
I will also conduct online and/ or in-person training to selected staff on the rollout of the patient-care navigation framework. Right now, I am also working with other team mates to champion cancer coaching and am the key liaison person working with Can-Care's panellists' in further developing cancer coaching and integrating it as part of the navigation framework.
What are some words you would like to offer to women during Breast Cancer Awareness Month?
We talk about breast cancer every day in IOC! It is largely preventable and treatable if detected early. Poor awareness may lead to poor uptake of screening modalities and delay in diagnosis. Most breast cancers are detected by women who feel a lump, so establishing a regular breast self-exam is very important. "Breast Cancer Awareness" is the key to early detection and better health-seeking behaviour.